When I was a kid my mom, a great cook, fed us 3 huge meals a day and we often had fat sugary snacks in between.
It is what I and my siblings called love!
Physical exercise?
Unless you call the siblings pushing each other out of the way to see who would get the last brownie, then I would have to say no.
Now, in middle age, I have finally decided to take the bull by the horns and do something about my lack of physical fitness.
No, I haven't enrolled in an online course for matadors.
I started this journey to the land of physical fitness  by changing my diet and trying to eat healthier.
Then ,I started parking far,far away from the door to the local Walmart.
My next bright idea was  to jog up the 11 steps that lead to the second floor of my apartment every time I needed to go upstairs.
I do admit to staying downstairs longer than needed at times.
But, eventually I stopped wheezing and was able to jog up them without nearly passing out.
I started taking walks , but still the weight was slow in coming off.
I knew that I would have to get a little more serious.
So, for my birthday I asked for and received this: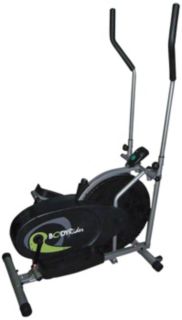 I can do 15 minutes straight, now and although that may not seem like much, it is a sure bet better than the 2 minutes off again on again , panting like an overheated cat, until I reached 10 minutes and then collapsing on the floor like a rag doll, that I use to do.
So, I am on the right track and who knows,  eventually I may be able to do a full 30 minutes!
*Pant*  *Pant*   *Pant *
This video has nothing to do with anything at all, but I like dancing to it and that is exercise, right?